Connecting Providers, Improving Your Care
Your providers may need to consult specialists at other VA hospitals. Telehealth technologies help physicians and medical professionals discuss matters related to your care. Together, they can develop a care plan that works best for you.
Note: The programs listed are examples of offerings from VA Telehealth Services. Specific programs may not be available at all sites and may not be suitable for all conditions. Talk with your provider to determine if telehealth is right for you.
Tele-ICU
The Tele-ICU program brings specialty providers into intensive care unit rooms using video. Their input helps providers at your facility care for you during crucial points of your care.
Tele-ICU rooms have TV screens, cameras and call-buttons to contact specialists. Providers can speak with you, review your charts and make notes about your condition. Their evaluations help on-site care teams to better meet your treatment needs.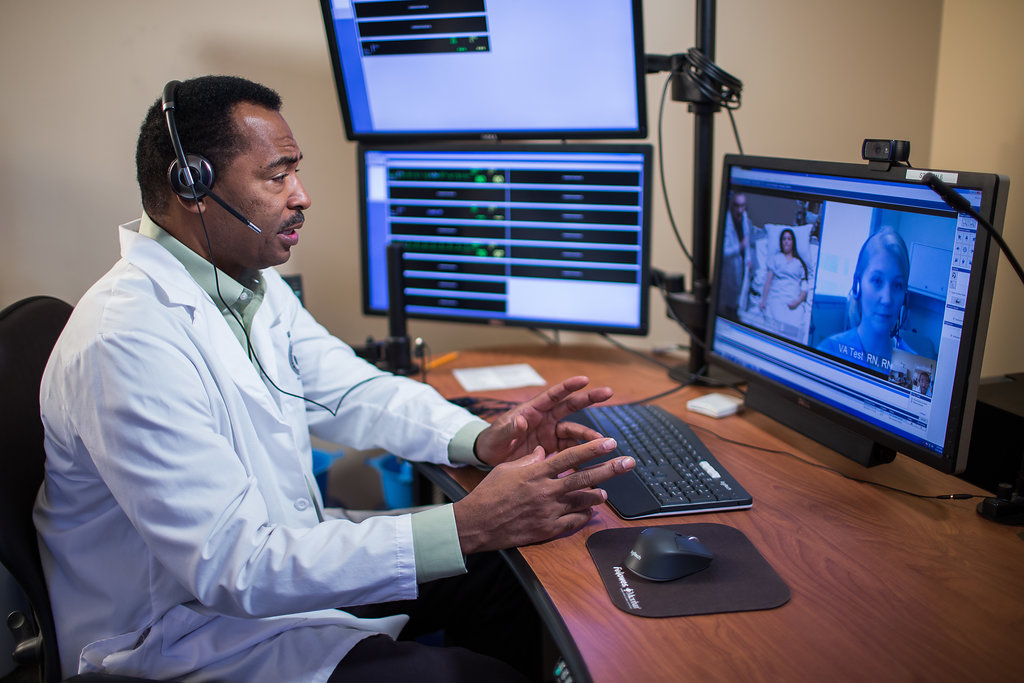 TeleStroke
The TeleStroke program supports VA facilities that lack around-the-clock acute stroke coverage. The faster you can get specialized stroke care, the better your chance of recovery.
TeleStroke neurologists can examine you using a video tool and help your local provider make a diagnosis and recommend treatment.