Closer to Your Care
Real-Time Video Telehealth
Telehealth technology in the clinic brings specialty staff and services closer to home. It allows you to connect with VA health specialists at medical centers nationwide from your community clinic. Providers make diagnoses, manage care and perform check-ups virtually.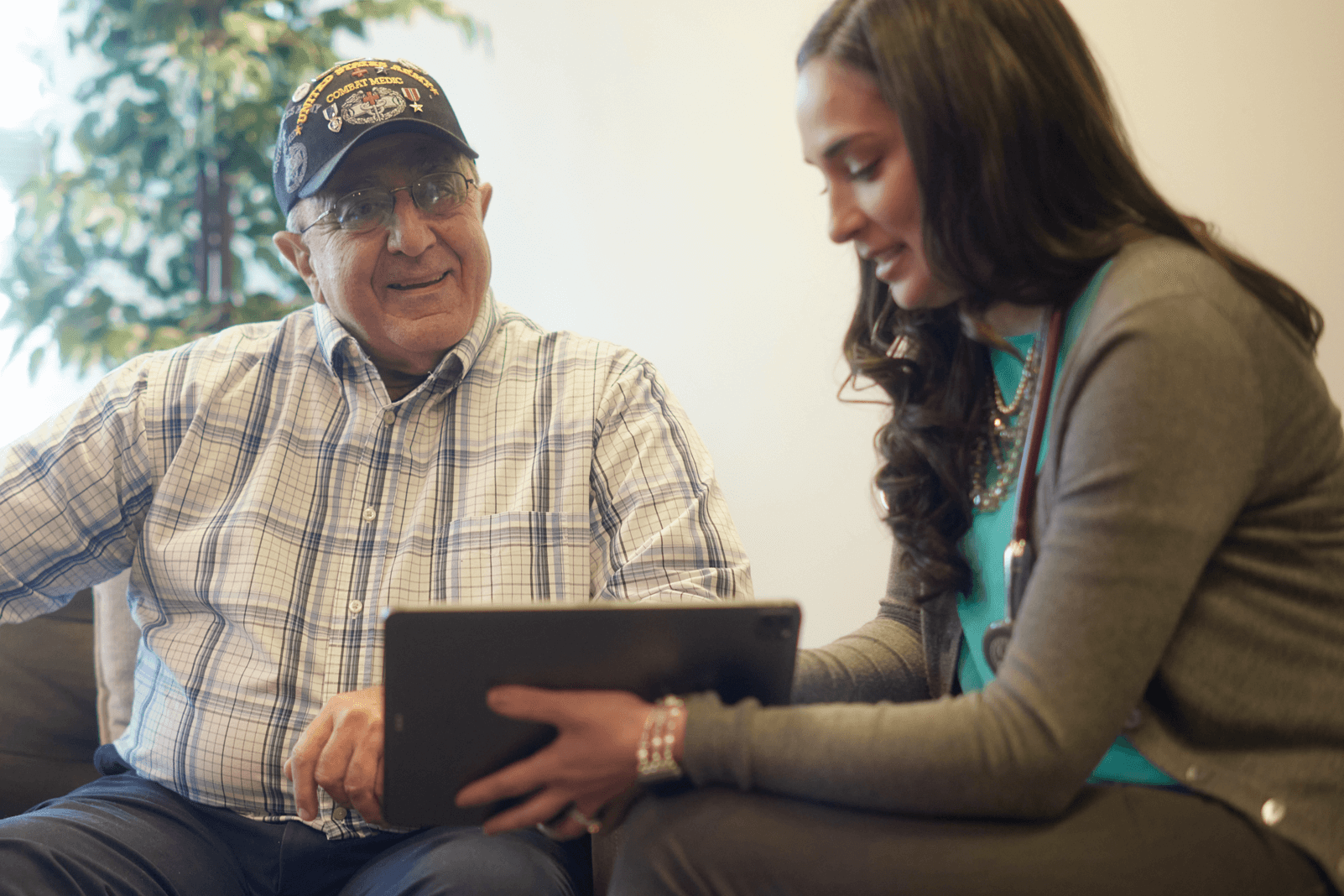 TelePrimary Care
Meet with your primary care provider from a convenient clinic location. Using video and special devices, your primary care provider can observe the session as if they were in the same room. Clinic-based telehealth uses a team model of care, in which another health provider conducts the in-person exams.
TeleMental Health
Last year, thousands of Veterans received TeleMental Health services and consultations. Connect with providers from a range of mental health professions to get the care you need.
Store-and-Forward Telehealth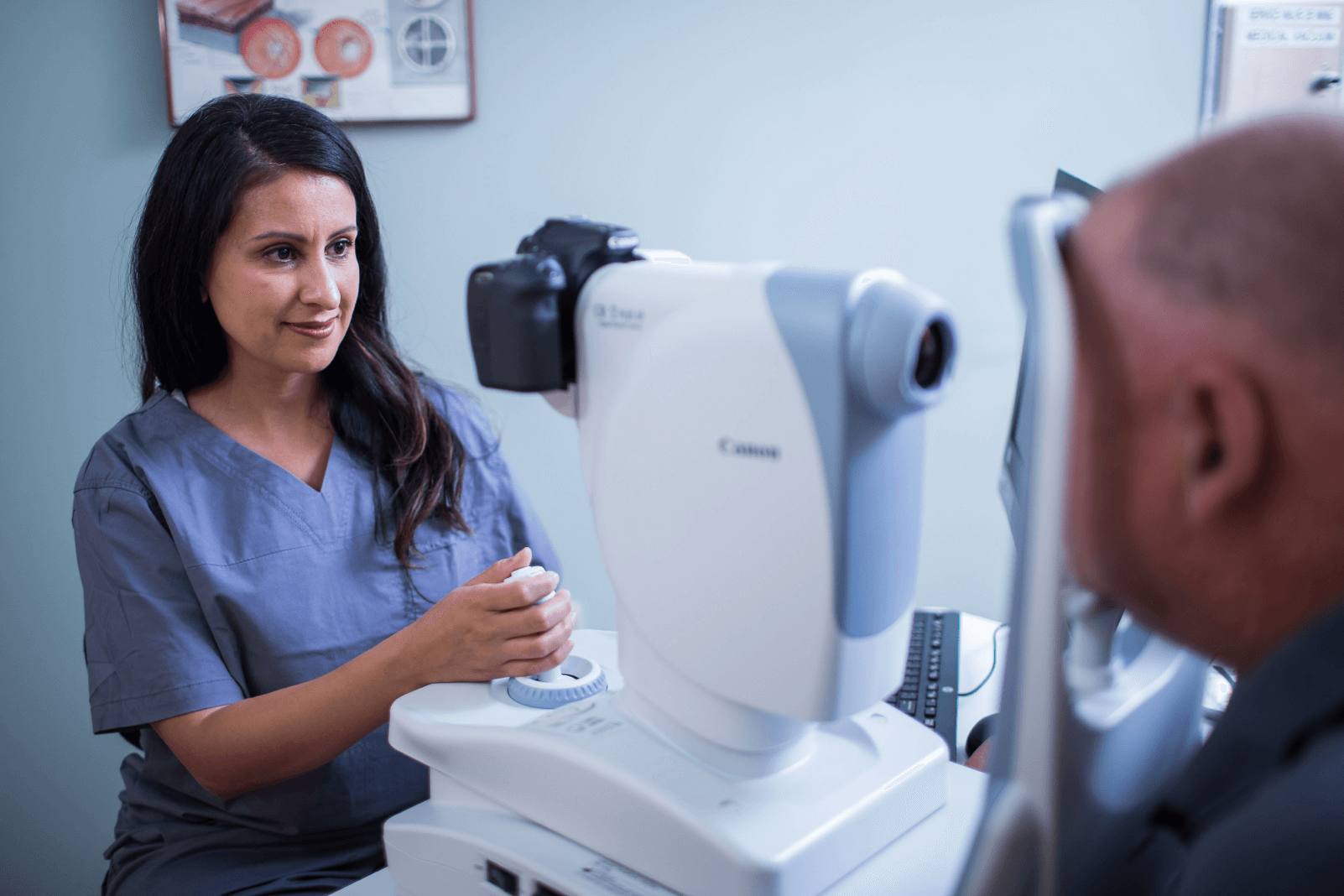 Health data in the form of sounds, images and video can be collected at a clinic near you and sent to a provider to review at another location. Store-and-Forward Telehealth lets you address health issues without the need for long travel or wait times, making the process easier for both patients and providers.
Specialty Care
Telehealth enables you to connect to the quality care you need in more than 50 specialty areas from your local VA clinic. VA's ever-expanding list of specialty services available through telehealth gives you access to experts from tens or thousands of miles away.
Check with your provider about what's available to you.
Clinical Specialty
TeleCardiology
TeleChaplain
TeleDentistry
TeleDermatology
TeleEyeCare
TeleGenomics
TeleGI Hepatology
TeleHematology
TeleICU
TeleInfectious Disease
TeleMental Health
TeleMOVE!
TeleNephrology
TeleNeurology
TeleNutrition
TelePathology
TelePharmacy
TelePodiatry
TelePrimary Care
TelePulmonology
TeleRheumatology
TeleSCI/D
TeleSpirometry
TeleStroke
TeleSurgery
TeleTransplant
TeleWholeHealth
TeleWound Care
Virtual PACT
Womens Health

TeleRehabilitation
TeleAmputation
Telehealth Assistive Technology
TeleBlind Rehabilitation
TeleChiropractic Care
TeleKinesiotherapy
TeleOccupational Therapy
TeleOrthotic Prosthetic Care
TelePhysical Medicine Physician
TelePhysical Therapy
TeleProsthetic & Sensory Aids Service
TeleRecreational and Creative Arts Therapy
TeleSpeech Pathology